180 Ways to Walk the Customer Service Talk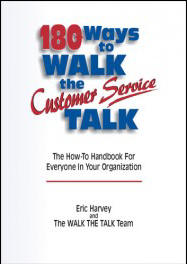 The resource you'll want to read and distribute to every person in your organization. Packed with powerful strategies and tips to cultivate world-class customer service, this handbook promises to be the answer to getting everyone "Walking The Customer Service Talk" and building a reputation of service integrity.
Gary Lear was a contributor and member of the Walk the Talk Team for this book.
Print Edition

Kindle Edition